The 2019-2020 edition of the Brown catalogue used an expanded version of the FPBrownSymbols font throughout the catalogue and is the first version to be designed to have a companion price list. This had several advantages :

1) we could print the catalogue bi-annually, and update the prices quarterly

2) we had more space for product references - customer feedback told us that the condensed font we had used previously was unpopular
3) we could work on the price list while the catalogue was being printed giving us a little extra production time.

As usual, I was responsible for the creation of the entire catalogue as well as the price list. I did the lay out, added/updated tech info & product descriptions in both Dutch and French, sourced product images, etc. over the 384 interior pages and cover and contained 3500+ products. The price list had a 32 pages including the cover.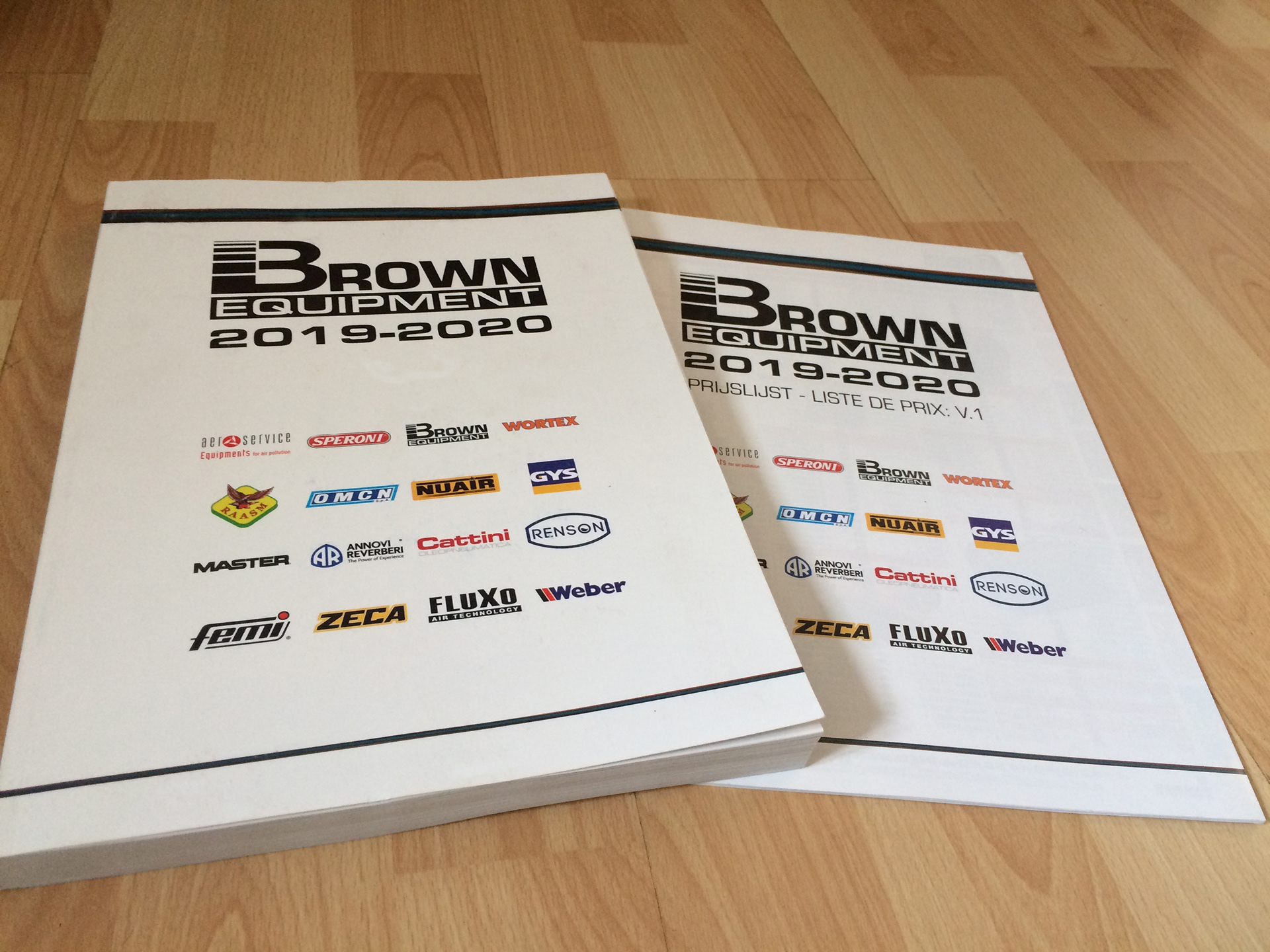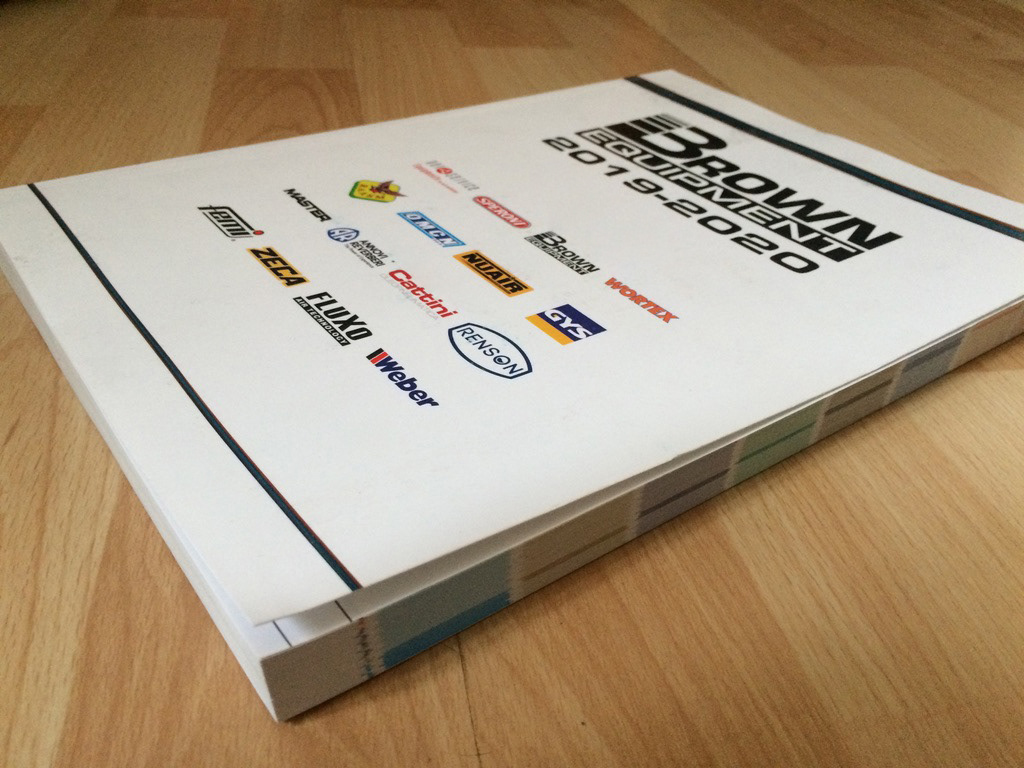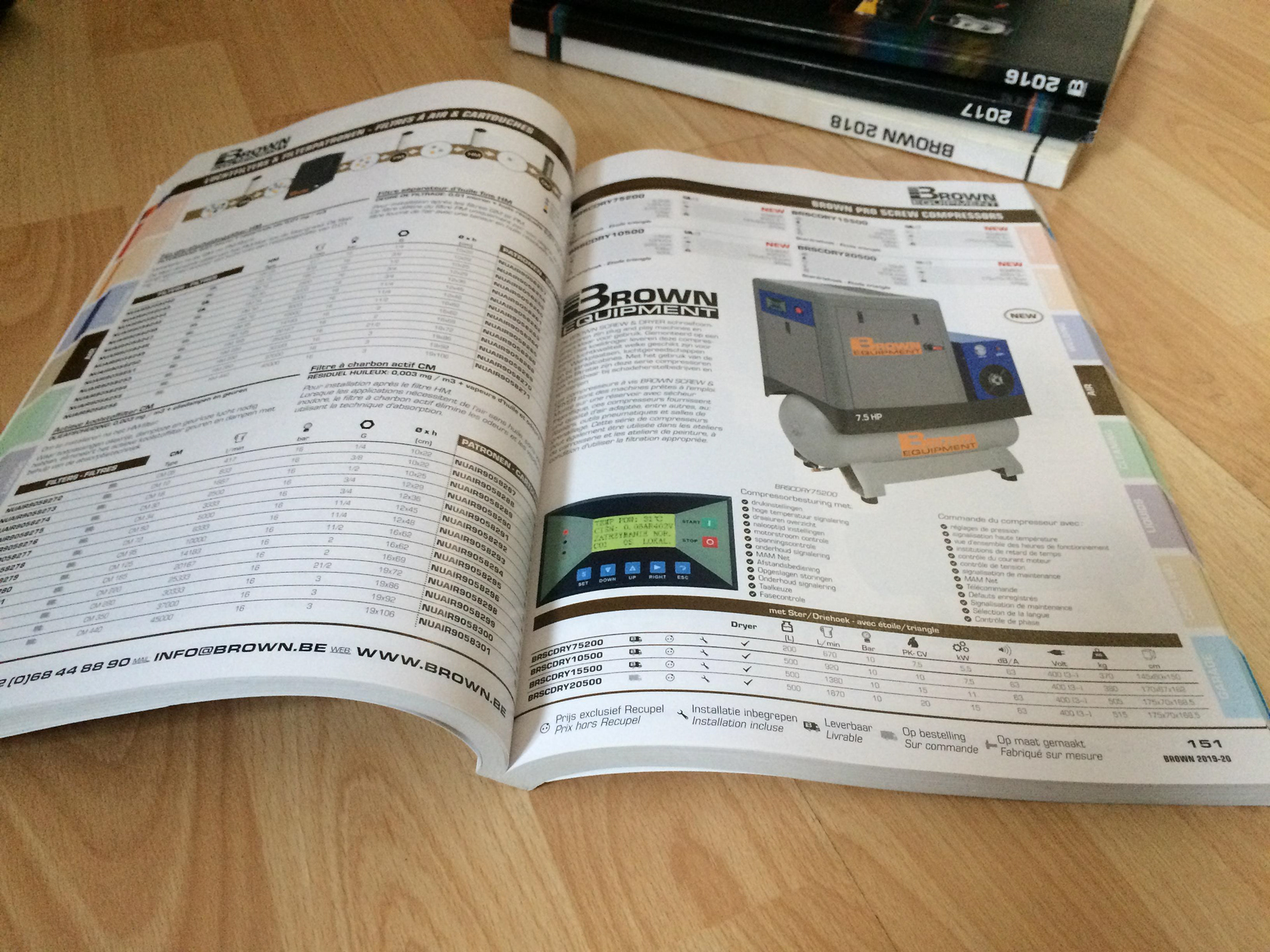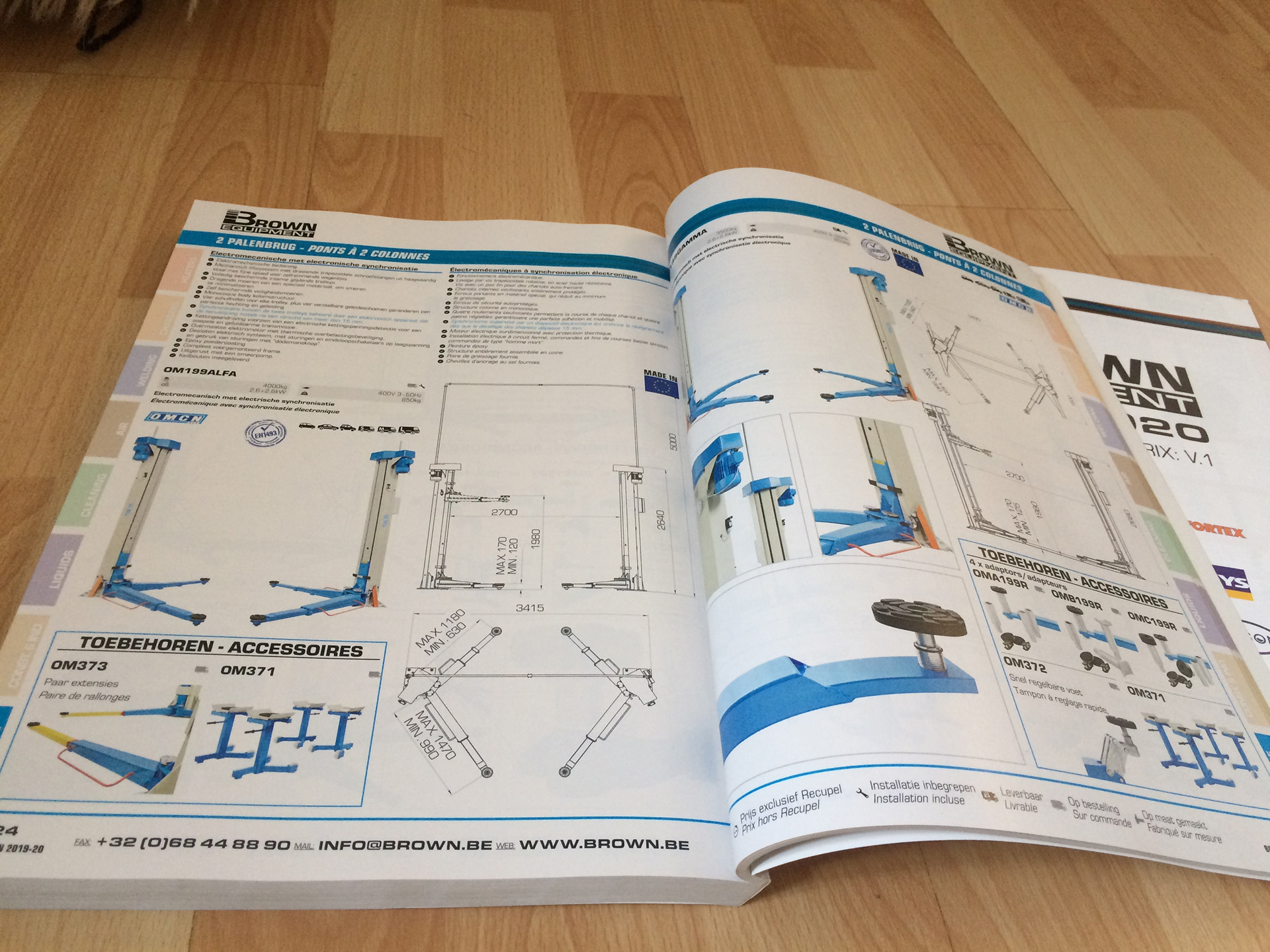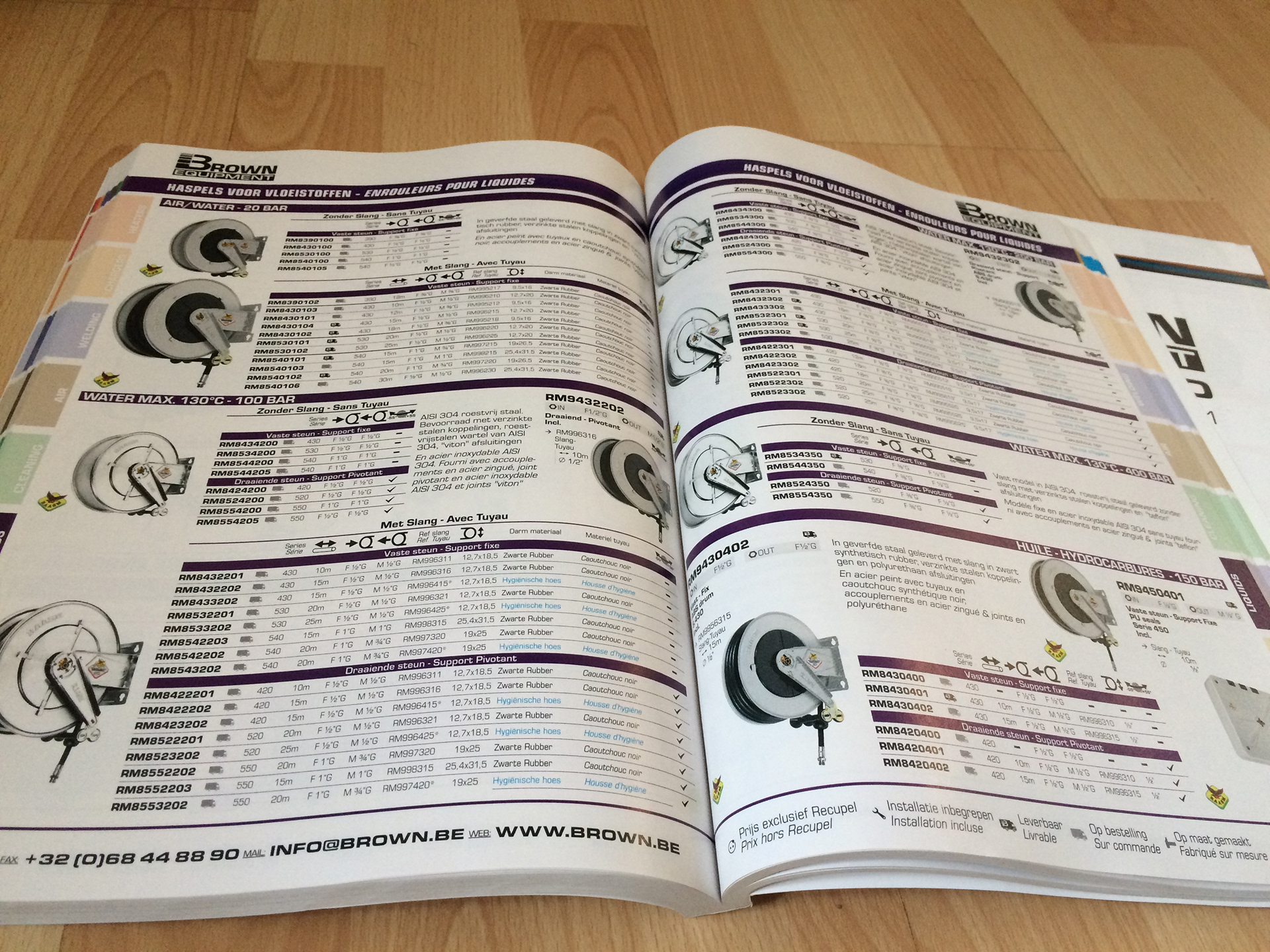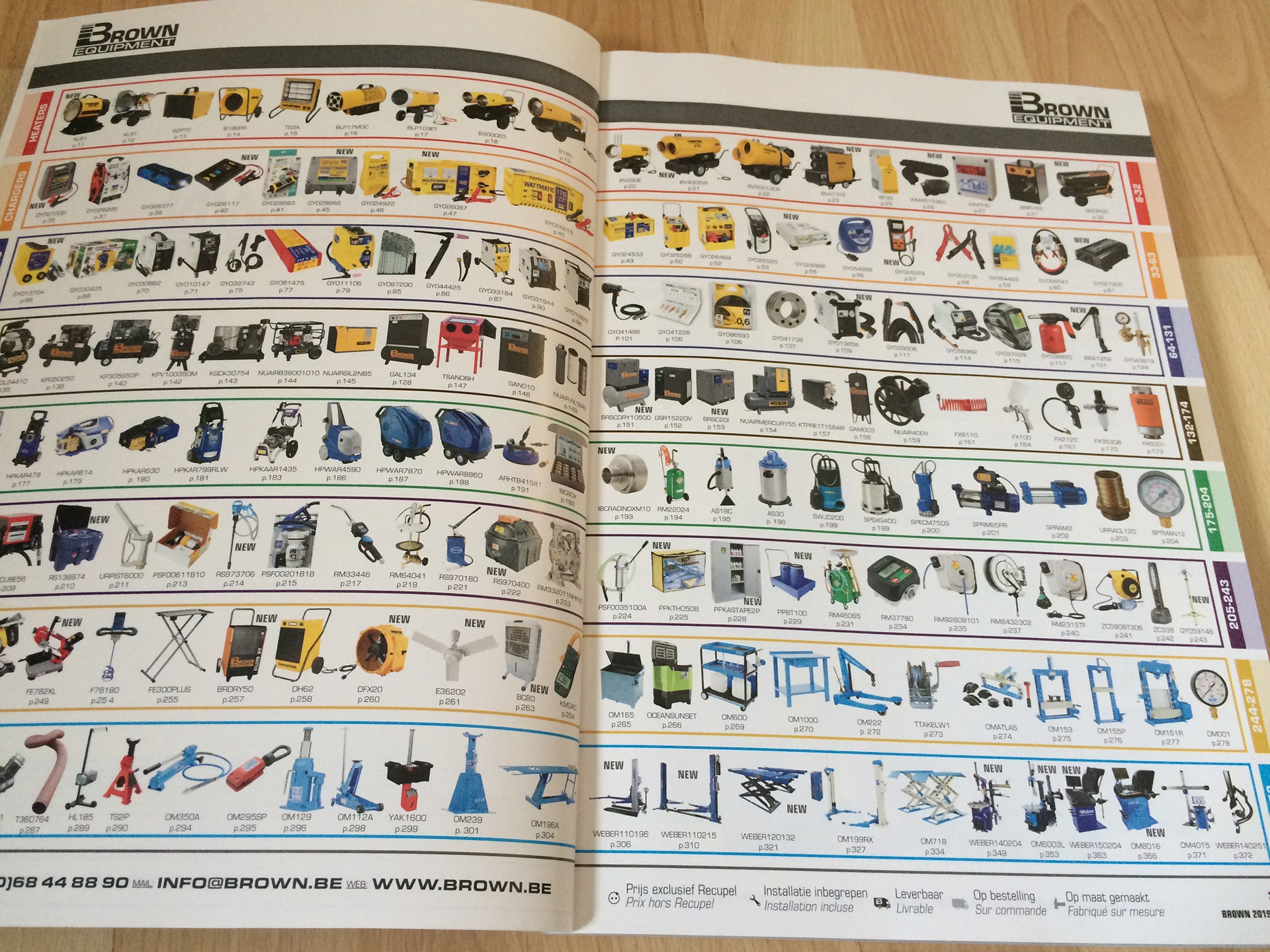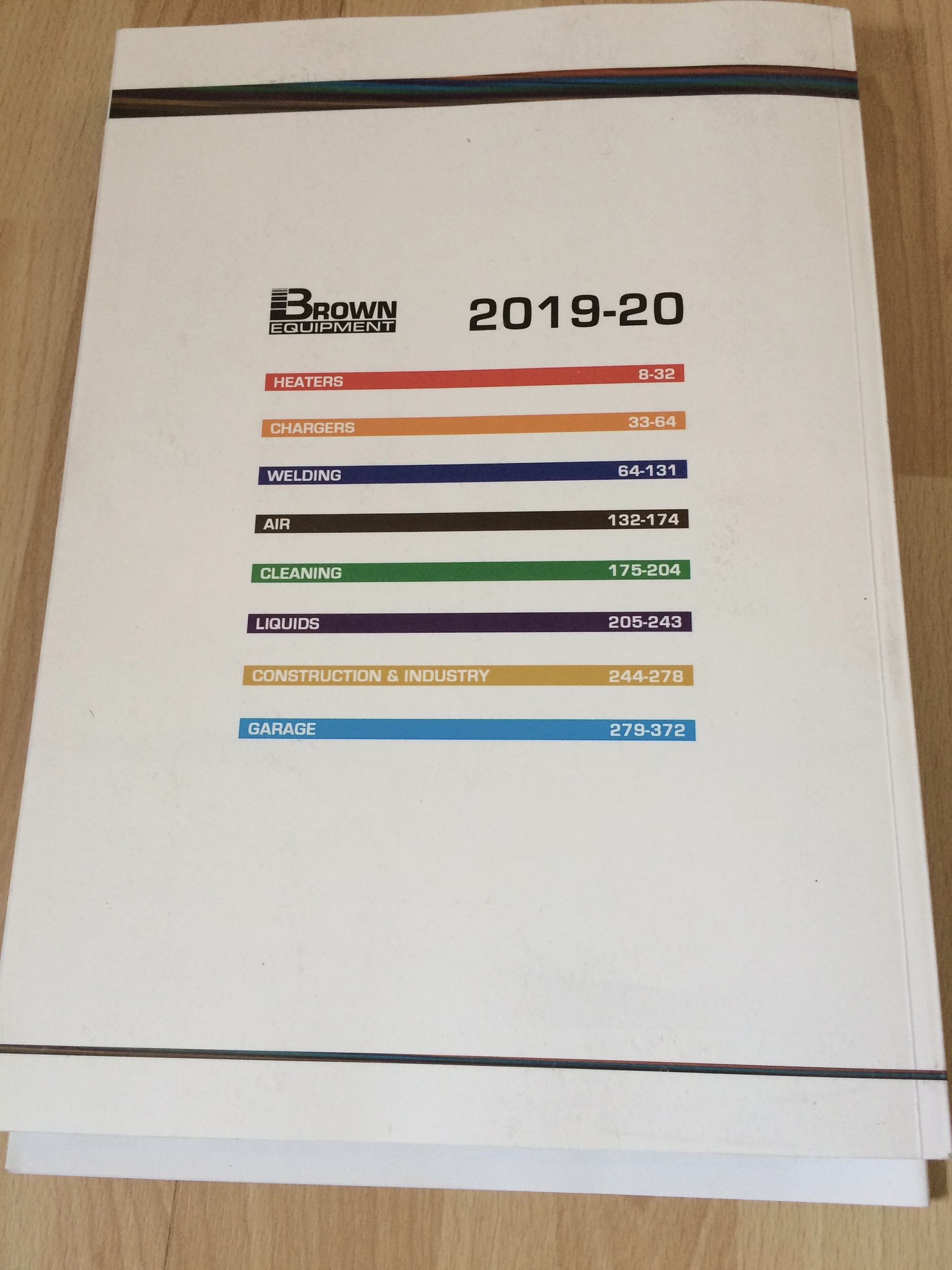 As with the previous catalogues, each section (product type) had its' own colour scheme and as well as the visual reference on the cut side of the book pictured above, it included a picture index at the front of the book, a chapter index on the back cover and an alphabetical index of all of the product references.

The price list was alphabetised by catalogue page. For each product it listed the delivery lead time icon (the legend featured at the bottom of all odd numbered pages), the price and, when applicable, recupel tax. It used the same colour scheme as the catalogue and the catalogue page numbers of the products listed on that page of the price list, appear in the gray bar at the top of each page - making it quick and easy to find a price for a given product.